A world where the very elements of the land are out for human blood? Where young women must put their lives on the line to train to become the next queen that protects humanity?
Speak no more and let me read this awesome book in peace.
That's how I started my review of
The Queen of Blood
. The feelings hold strong for
The Reluctant Queen
, the second novel in the
Queens of Renthia
series by Sarah Beth Durst.
Even better? Because the main heroine is new, you don't necessarily have to have read book one to read this one. (But I highly recommend reading it because it is wonderful.) I love books that combine the perspectives of new characters while keeping us in touch with the old. Some series I love that do this include Tamora Pierce's
Tortall
books and Marissa Meyer's
Lunar Chronicles
.
---
WHAT I LIKED
---

Don't trust the fire, for it will burn you.
Don't trust the ice, for it will freeze you.
Don't trust the water, for it will drown you.
Don't trust the air, for it will choke you.
Don't trust the earth, for it will bury you.
Don't trust the trees, for they will rip you, rend you, tear you, kill you dead.
- a child's chant in Renthia
A Believable World
Sarah Beth Durst does solid work building the world that the people inhabit. It has its lores, its rival countries (well, there's one other country that's beginning to exert itself), and its people and their concerns.
With the introduction of Naelin, we get to learn about people who don't care about the politics of this world and just want to live their lives in peace. And we get to peer, if only for a short while, into the lives of people living on the outskirts. Daleina was in a hurry to start training, so we didn't get to look much into outside life.
Some other new characters are introduced as well (with some old ones returning for a more prominent role). Through them, the story is rounded out even more. I enjoyed seeing how different characters contribute to the plot and keep it moving forward.

An Unwilling Heroine
I love books where characters go on epic quests and do great things for their people. Alanna from Tamora Pierce's
Song of the Lioness
and Daleina from
The Queen of Blood
are two such people. They want to do great things and serve their country. If I personally had to choose, however, I want to keep my peaceful life. I want to make a change in peoples' lives but on a smaller scale in my local community (and possibly farther out through my blog, but that doesn't require leaving the comfort of my home).
Naelin is an unwilling heroine because she doesn't want any fame or glory. From her perspective, such people live short lives, and all she wants to do is live a quiet life with her children. I can relate to Naelin, but I also understand why the country needs her. Our new heroine is another complex character that will appeal to readers.
Another Complex Villain(?) (Who I Actually Want to Like)
This time around, one of our old friends and rivals comes back to haunt us. This is a young woman that I want to like; she's charismatic, and I want her to be a friend. For a while, we're kept guessing as to how the situation will turn out, and I still feel like it could go in several different directions. I understand her situation, and I wish that something can be done to help her while keeping the peace.
THE FAMILY IS STRONG IN THIS ONE!!! (#familygirl)
Longtime readers of the blog know that I love books with strong familial ties. That hasn't changed. Family is so important to who we are. More often than not, people tend to like their family, and it's always been weird to me how family often disappears in novels.
I love how family is such a strong force in this book. We have members from several different families featured in this book, and family influences the decisions of some other characters.
A Breathtaking Cover
I love the gorgeous artwork that's been done with this series. As I mentioned in my review of the first book, I believe in fantasy covers that showcase the world and give us insight into the world that the people inhabit. I'm looking forward to the cover for the third book!!
---
WHAT I DISLIKED
---
Do we really need a guy to make us feel alive?
There's a situation where a character asks her romantic interest to help her feel alive; they start kissing, and it's implied that they have sex. I'm not opposed to romantic relationships, but I do believe that our sense of purpose can't depend on love. If we're in a situation where we feel dead (or fear death), sex isn't going to solve the problem. We need to find purpose elsewhere.
That Plot Armor
The ending felt a bit happy go lucky and cheery for what I'd come to expect following the tragic end to book one. (The outcome is strange and novel.) That said, it does feel like the plot is moving forward, and I'm most definitely interested in seeing where Sarah Beth Durst takes us next.
---
FINAL THOUGHTS
---
Things are rushed in this novel, but they have to be given the circumstances. That said, I didn't feel rushed as I did in the first novel, where time would fast forward without warning. Sarah Beth Durst has created an interesting world with characters I want to like (as terrible the deeds they have done are) and a story that is hard to put down until I have read all that I have in my hands. (Where's book three???) The ending has me asking many, many questions that I hope to see answered in the next book.
I recommend this series to fantasy lovers, especially those who enjoy good world building and epic adventures (though we don't travel very far in this one).
Everything has a spirit: the willow tree with leaves that kiss the pond, the stream that feeds the river, the wind that exhales fresh snow . . .
And those spirits want to kill you.
It's the first lesson that every Renthian learns.

Not long ago, Daleina used her strength and skill to survive those spirits and assume the royal throne. Since then, the new queen has kept the peace and protected the humans of her land. But now for all her power, she is hiding a terrible secret: she is dying. And if she leaves the world before a new heir is ready, the spirits that inhabit her beloved realm will run wild, destroying her cities and slaughtering her people.

Naelin is one such person, and she couldn't be further removed from the Queen—and she wouldn't have it any other way. Her world is her two children, her husband, and the remote village tucked deep in the forest that is her home, and that's all she needs. But when Ven, the Queens champion, passes through the village, Naelin's ambitious husband proudly tells him of his wife's ability to control spirits—magic that Naelin fervently denies. She knows that if the truth of her abilities is known, it will bring only death and separation from those she loves.

But Ven has a single task: to find the best possible candidate to protect the people of Aratay. He did it once when he discovered Daleina, and he's certain he's done it again. Yet for all his appeals to duty, Naelin is a mother, and she knows her duty is to her children first and foremost. Only as the Queen's power begins to wane and the spirits become emboldened—even as ominous rumors trickle down from the north—does she realize that the best way to keep her son and daughter safe is to risk everything.
---
YOU MIGHT ALSO LIKE...
---
« Click to read reviews »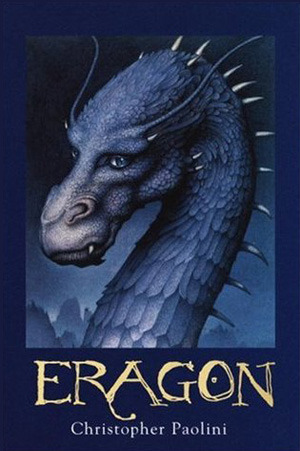 ---
CHAT WITH ME
---
For whom would you lay down your life to protect?
Publication Info

The Reluctant Queen by Sarah Beth Durst

Published by Harper Voyager
On July 4, 2017
Genres:

Fantasy
Pages: 400 Pages
Format:

Hardback

Series: Queens of Renthia

The Reluctant Queen
The Queen of Sorrow

Kissing, making out
Implied sex
Violence & death