A world where the very elements of the land are out for human blood? Where young women must put their lives on the line to train to become the next queen that protects humanity?
Speak no more and let me read this awesome book in peace.
(Seriously, I carried this book everywhere I went until I finished it.)
I don't remember the last time I was this excited to read a book. Longtime followers of this blog know that fantasy was my first love, and it still holds a special place in my heart. While it has its flaws,
The Queen of Blood
contains many elements that I look for in an epic fantasy. I need book two yesterday.
---
WHAT I LIKED
---

Don't trust the fire, for it will burn you.
Don't trust the ice, for it will freeze you.
Don't trust the water, for it will drown you.
Don't trust the air, for it will choke you.
Don't trust the earth, for it will bury you.
Don't trust the trees, for they will rip you, rend you, tear you, kill you dead.
- a child's chant in Renthia
Fascinating world
Do I want to live in this world? NO NO NO. It's scary and terrible and filled with so many awful ways to die. But do I enjoy reading about it? Yes, yes, I do love reading about it.
I appreciate how Sarah Beth Durst introduces this world to us through the eyes of young Daleina. Like her, we're a child learning how scary spirits can be. It also allows us to understand why she wants to be queen so bad, though she's lacking in conventional talents. I wish more time was spent building this world (specifically, during Daleina's academy days) before we were thrown into the tragic events that spur the plot to move forward.

A Sharp-Minded, Hardworking Heroine
Daleina is not a prodigy, but she has the will and determination to put in the effort to learn what it takes to be queen. Her work ethic reminds me of Alanna from Tamora Pierce's
Song of the Lioness
quartret, which is one of my favorite epic fantasy series of all time.
Many of us can relate to Daleina's feelings of not being good enough, of being overshadowed by so many other prodigies. I love how her story shows us that we can forge a place for ourselves no matter what has happened to us and no matter what gifts we're born with (or without).
A Complex Villain (Who I Can't Hate)
Queen Fara is a lady whom I am reluctant to hate. She's beautiful and talented, sure, but she also has her fears and insecurities, which are the driving forces behind her actions. I can't help wondering if things had turned out differently, would she have shown us the woman that garnered so much support in the past?
Even the spirits . . . sure, they do so many terrible things, but are they really bad? The way Daleina is able to manipulate the spirits makes me think they're cute—especially that ermine air spirit. Who else wants to invite it to play?
Little things come back to haunt blow our minds away!
You know those cute details you notice while you're reading? What if they weren't just fun little additions to the novel? What if they came back during important moments and played a pivotal role? Or what if it foreshadows a larger tragedy to come?
Mind blown.
That's what.
I love how Sarah Beth Durst uses such details to bring the story together.
Tragedy upon Tragedy upon Tragedy
Sarah Beth Durst is not afraid to kill off people, including people that are close to the MC (too many books engage in plot shielding). You thought the realm couldn't be drenched with more blood? You thought all was going to be well? Oh, you thought wrong. #feels
A Breathtaking Cover
Who else is in love with that cover? I am a fan of fantasy covers featuring artwork in which the focus is on the world (long tired of covers featuring girl in pretty dress or cool outfit), and
The Queen of Blood
delivers. This cover gives insight into the world in which they live and how Daleina and Ven are up against the very land itself.
It's symbolic. It has meaning.
---
WHAT I DISLIKED
---
Fast Pacing
The Queen of Blood
skips time
a lot
. It moves from Daleina as a six-year-old child to a young woman pretty quickly. As a result, I don't feel like I really got to the full of Daleina's story or an understanding of the people around Daleina, though her later actions suggest they're people she knows very well.
I understand that much of her backstory as a child is to help us understand her origins, but I wish more time was spent on her academy days. I would have loved to see more of her academy life, including the classes, her friends, and their struggles. It would have make me feel more for them later on.
I can easily see this single novel stretched into a series of its own (with the addition of the first part of Daleina's rule to close it out). In the publisher's notes sent with
The Queen of Blood
, it's mentioned that book two was written first, so I understand that the author was intent on setting the backstory for book two. It does mean that there is quite a bit of lost potential with this one.
Lackluster Secondary Characters
Other than Daleina—and Ven and Queen Fara to a lesser extent—the other characters were just names to me. This goes back to the fast pacing. The author doesn't take the time to develop Daleina's relationships with other characters or show their growth over time. Which is too bad because so many of them seem pretty likable.
I'm especially curious about Merecot's story and hope to see more of her in book two. (Though it's disappointing that I may not be able to see her from Daleina's perspective given that
The Reluctant Queen
has a new heroine.)
Love
Kiss At First Sight
The romance aspects blindsided me. Completely.
It felt like we were just being introduced and then . . .
smooch
. Daleina and guy are getting real cozy.
It was awkward.
Frankly, I could have done without the romance. It didn't contribute to the story except maybe to question how your relationship (with someone you quite frankly didn't seem to spend time getting to know outside of how good he is at kissing and making you feel warm) will be influenced when . . . well, you'll see.
---
FINAL THOUGHTS
---
The Queen of Blood
is marketed as an epic fantasy with YA and adult crossover appeal, but the age of the characters and the writing style, with its minimalistic world building and character development, feels more appropriate for a YA audience. (Given that the second novel features an adult heroine, that may be the one with the greater adult appeal.) Overall, despite the fast pacing and lackluster secondary characters, the world built in
The Queen of Blood
is so compelling that I've been hooked by it. I'm looking forward to book two and the world that Daleina has helped shape through the events of this first novel!
You can preview the first two chapters of
The Queen of Blood
on Sarah Beth Durst's website
here
.
An idealistic young student and a banished warrior become allies in a battle to save their realm.

Everything has a spirit: the willow tree with leaves that kiss the pond, the stream that feeds the river, the wind that exhales fresh snow . . .

But the spirits that reside within this land want to rid it of all humans. One woman stands between these malevolent spirits and the end of humankind: the queen. She alone has the magical power to prevent the spirits from destroying every man, woman, and child. But queens are still just human, and no matter how strong or good, the threat of danger always looms.

With the position so precarious, young women are chosen to train as heirs. Daleina, a seemingly quiet academy student, is under no illusions as to her claim to the throne, but simply wants to right the wrongs that have befallen the land. Ven, a disgraced champion, has spent his exile secretly fighting against the growing number of spirit attacks. Joining forces, these daring partners embark on a treacherous quest to find the source of the spirits' restlessness—a journey that will test their courage and trust, and force them to stand against both enemies and friends to save their land . . . before it's bathed in blood.
---
YOU MIGHT ALSO LIKE...
---
« Click to read reviews »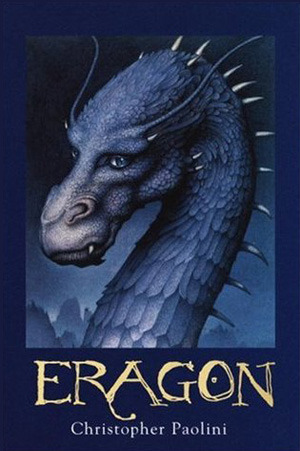 ---
CHAT WITH ME
---
What kind of queen would you champion? (A naturally talented and powerful queen, a not-so-gifted but hardworking queen, or ...?)
Publication Info

The Queen of Blood by Sarah Beth Durst

Published by Harper Voyager
On September 20, 2016
Genres:

Epic Fantasy
Pages: 353 Pages
Format:

Hardcover

Series: The Queens of Renthia

The Queen of Blood
The Reluctant Queen
The Queen of Sorrow

Kissing
Some nudity (mentioned, not described in detail)
Sex (mentioned, not shown)
Violence, death, gore
Disclaimer: I received a copy of this novel from the publisher. All thoughts expressed are my personal honest opinions.