Feature
Lucia from
iLive. iLaugh. iLove Books
.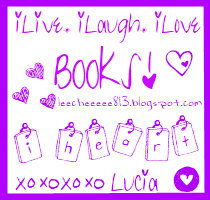 Read my interview with her here
Giveaway
One lucky US/Canada winner will receive his/her choice of one of the follow ARCs.
(click on image to view Amazon page)
THE FORM
(
link to form if the embedded form below isn't working for you
)
Note: You can tweet about the giveaway every day, but DO NOT fill out the form in its entirety each time. After your initial entry, you only need to give me your name, email, and which book you want in addition to your tweet link for the day.
GIVEAWAY HAS ENDED. WINNER TBA.