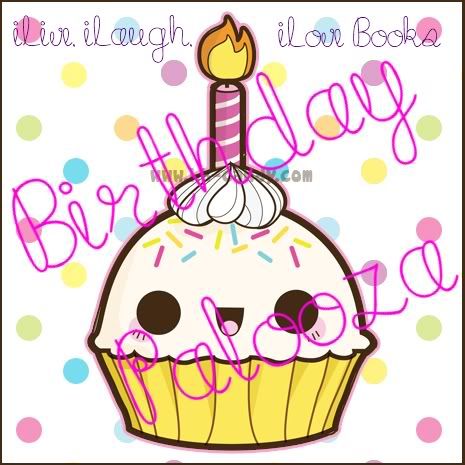 Today is the 2nd day for Lucia's Birthday Palooza at iLive iLaugh iLove Books. Don't forget to drop by her blog and wish her a happy birthday palooza!!
Day 2 Challenge
I didn't really start reading YA until I began blogging. Before that, I typically only read middle grade (MG) books. Which age level (MG or YA) do you prefer, why, and what are some of your favorite MG books?
I prefer YA books.
Okay, that wasn't always the case. In middle school, I was a HUGE classic reader.
....
Classic to YA? YA to Classic?
I did read YA Fantasy books in middle school, but then I went into a huge classic craze with the goal of eddifying (educating) myself in the old works. I really did enjoy reading classics, but then I read
Paranormalcy
by Kiersten White and that threw me back into the YA craze. I don't think I'll be getting out of this one again anytime soon!
As for middle-grade books, I don't have anything against them. Recently, I read
Huber Hill and the Dead Man's Treasure
by B.K. Bostick for review (said review yet to be posted), and I really enjoyed it. In general, middle-grade books just don't have the detail and depth of character/plot development that YA books have due to the length and reading level. (Remember, this is coming from the girl who's read a fair amount of classics during her middle school and early high school years. She likes her details!)
Some of my other favorite middle-grade books are: any Roald Dahl book, the
Nancy Drew
books,
Anne of Green Gables
(which doesn't really have a reading level), the Myth-O-Mania books, and any Tamora Pierce book (I read them in middle school, but I'm not sure if they categorize as one. Again, another almost-ageless set of books).