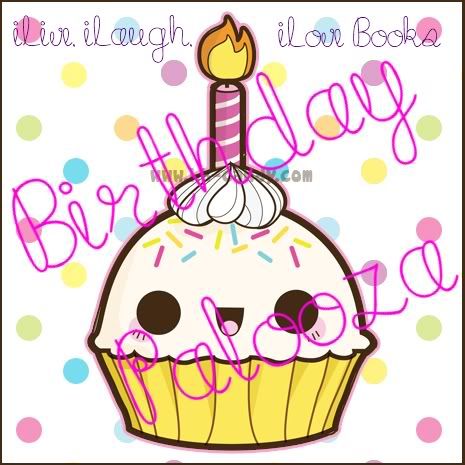 Today is the kickoff day for Lucia's Birthday Palooza at iLive iLaugh iLove Books. Don't forget to drop by her blog and wish her a happy birthday palooza!!
Day 1 Challenge
ARC is my favorite acronym. We all know it stands for "advanced reading copy," but can you think of more things it can stand for?
Yes, I can! (It doesn't mean they all make sense, but hey. My mind words in weird ways.)
ARC: A Real Character (you know there are false ones, like Tasha. Oh, Tasha. Why couldn't you accept Rose and Dimitri's relationship?
Vampire Academy
reference)
ARC: Amy is a Righteous Character (Who's Amy? I don't know!)
ARC: Acronyms! Really! Cool! (Yes, they are! But Kris. Why are you talking like a caveman? Err... I mean cavewoman?)
I have no idea. I guess I'll call it a day for now, or you'll all think I'm a lunatic. I mean. What kind of person has a conversation with herself and parentheses?