If you were stocking your bomb shelter, what books would you HAVE to include if you only had space for ten?
In no particular order and all being great books...
It was hard choosing just three out of the eight books, but I ended up choosing the first three, the story of Anne growing up and falling in love.
Two classics, two heavier readings for when I want to be occupied for a long while.
Dystopian guide (and a great trilogy!)
My way of cheating: seven in one!!
As for the last book, I would like YOUR suggestion. The last is always the hardest to decide, much much harder than the first books, as this is it. This is the last one.
I would like to hear your opinions.
(Will return the favor and comment on your posts if I haven't done so already!)
Book Blogger Hope is hosted by Crazy for Books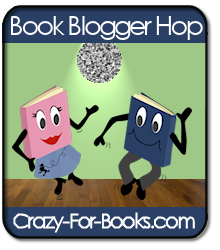 "Summer is coming quickly - what 2011 summer release are you are most looking forward to?"
This is a very, very demanding question. I am looking forward to so many books, how can I choose just one? In the end, I'm going to have to go with Wolfsbane because Nightshade left us hanging with Calla finding herself in the lair of the Searchers. We don't know what is going to happen with her, and we don't know if Ren will suffer for letting Calla and Shay escape.
Wolfsbane
Nightshade Book 2: Betrayal, loss, pain, fear. How many trials can love endure and still survive?



This thrilling sequel to the much-talked-about Nightshade begins just where it ended–Calla Tor wakes up in the lair of the Searchers, her sworn enemy, and she's certain her days are numbered. But then the Searchers make her an offer–one that gives her the chance to destroy her former masters and save the pack–and the man–she left behind. Is Ren worth the price of her freedom? And will Shay stand by her side no matter what? Now in control of her own destiny, Calla must decide which battles are worth fighting and how many trials true love can endure and still survive.
Isn't that such an exciting pitch? We can tell already that Calla will be seeing action while undergoing the trials of love at the same time.
What are your thoughts on
Wolfsbane
? What is your most anticipated read?
(Will follow and comment in return if I haven't done so already!)